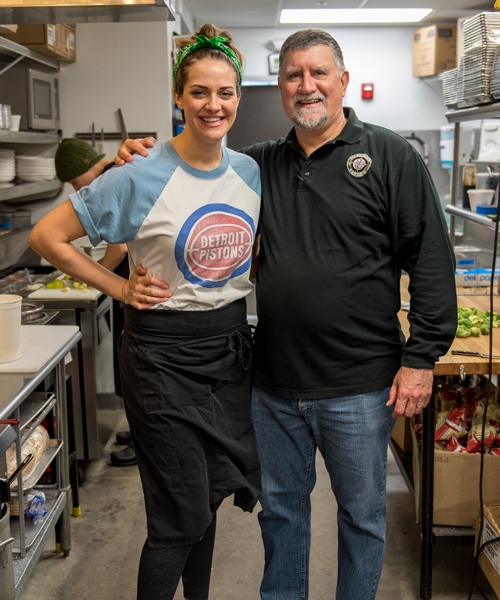 The dream of Scenic Route Bakery was hatched about a decade ago in the minds and hearts of a father/daughter team. I knew from an early age that the kitchen was where I truly belonged and that pastry was the thing specifically calling me there. Shortly thereafter, I realized that the food was only a small portion of the complete picture. In order to enjoy the hard work that this industry demands, you must be PASSIONATE about every piece -- the food, the staff, the cleanliness, the numbers and the customers. Quite simply, I am passionate about it all. I believe that without the guidance of my father, I would never truly know the importance of good leadership, owning a mistake without excuse or the supreme realization that you are only as strong as the team you stand with.
Our business is not only about creating an amazing product, but also customer service so genuine that you forget the separation created by the counter. It is about evoking emotion and growing connection with people and communities. It is about hiring talented, outstanding people and honoring them every day.
Life is a journey of people, places, events and the emotions that connect them. Often times we fall into the hustle of daily life and forget what is truly important. So, welcome to my home. Have a coffee and a pastry. Slow down. Choose the Scenic Route instead.
From my heart to yours,
Katy Nelson
Core Values
Create Amazing Pastries
Provide Exceptional Customer Service
Esteem Our Customers
Hire Outstanding People
Honor Those People